Eat Up Bogotá – Come and eat with us!
Bogotá – A melting pot of cultures. With more than 8 millions people from diferent regions, Bogotá is a Con más de 8 millones de personas de diferentes regiones, Bogotá is the meeting point of Colombia. This magic place surrounded by beautiful mountains, it´s rich in culture, art and gastronomy.
On Sunday April 15th, come and rediscover Bogotá while eating.The first Eat up – Food tour in Chapinero, Bogotá! During few hours youwill have the opportunity of living a GOOD* culinary experience.

*healthy, sustainable, tasty 

Rediscover Bogotá through gastronomy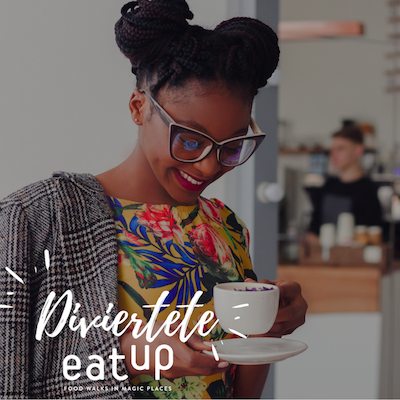 Get ready for the taste adventure! 

The price includes one taste portion per stop, ie a total of ten small portions. There will be four different departure times – choose the time when purchasing your ticket.

Eat Up is best to experience by foot or on a "Swedish kick" and takes about three to four hours depending on your pace. Suitable clothes for the weather conditions.

Unfortunately, we cannot take into account allergies but vegan options are offered. Please send a mail to info(at)eatup.nu if you desire the vegan option.